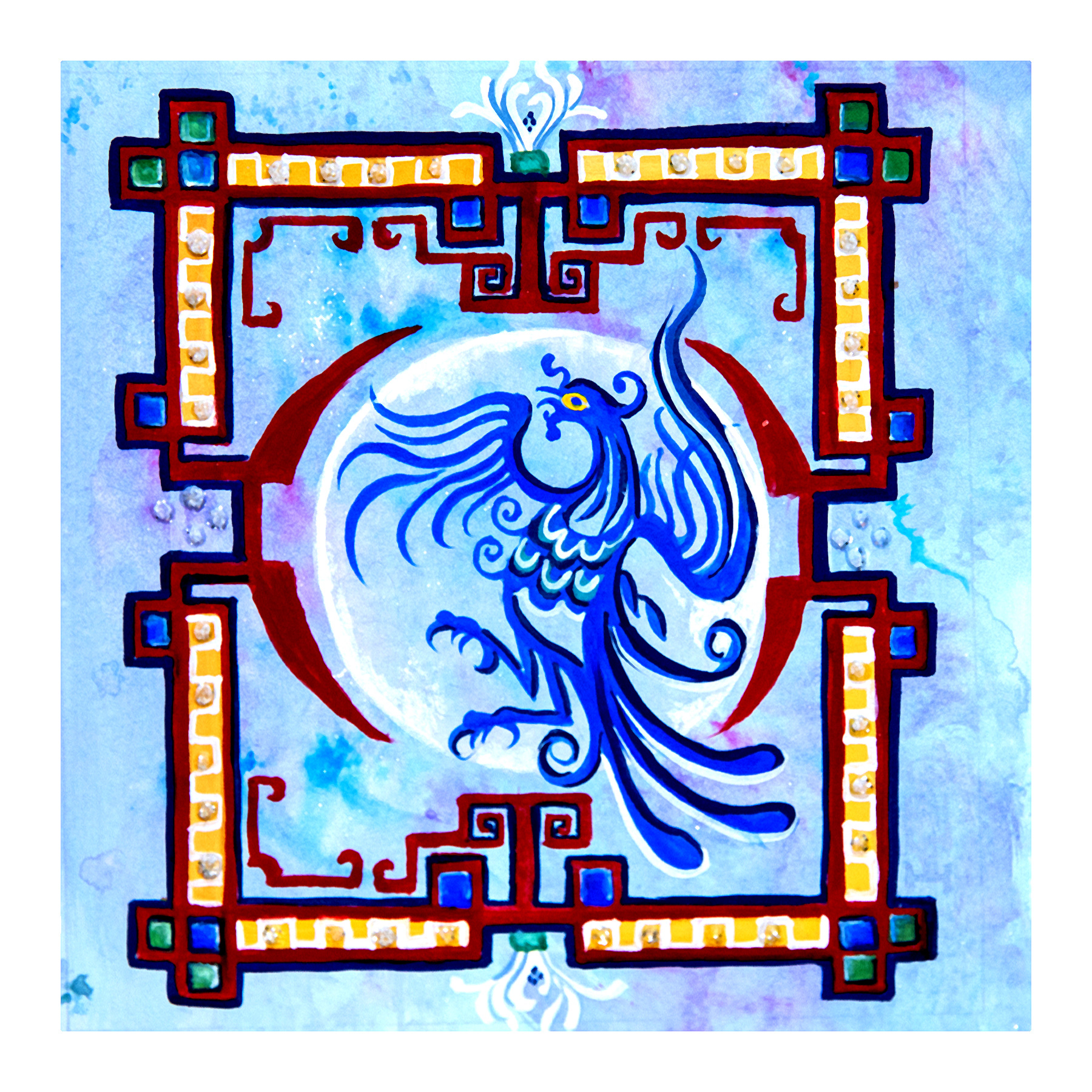 Please join us for a celebration of La Luna!!! The moon brings wisdom, illusion, and even lunacy depending on how one is connecting with her. Come share her brightness & her darkness with art by Rebecca Shelton, Annie Rosenberg, Jo Heidi Estey, Lis Wright Ivec, Eyona Bella, Fish Jones, Dani Wilson, Kat McLean, 
RebelDog Studio
, Braden Duncan, Heather Hudson, Lisa Noble & Isabel Tracy & Rick Bass!
Showing one of my 4" x 4" gouache/mixed media pieces, "MOONLIT PHOENIX"  from the "Quarantine Boogie" series. 
I'M ALWAYS LOOKING FOR NEW PLACES TO SHOW MY WORK - PLEASE CONTACT ME IF YOU ARE INTERESTED!