GASWORKS GALLERIES IS NO MORE! 
ARTISTS MUST VACATE BY JULY 31, 2021 
RebelDog Studio is looking for a new studio space, in the meantime - a GREAT ART & ART SUPPLY SALE! 
BY APPOINTMENT - see postcard info below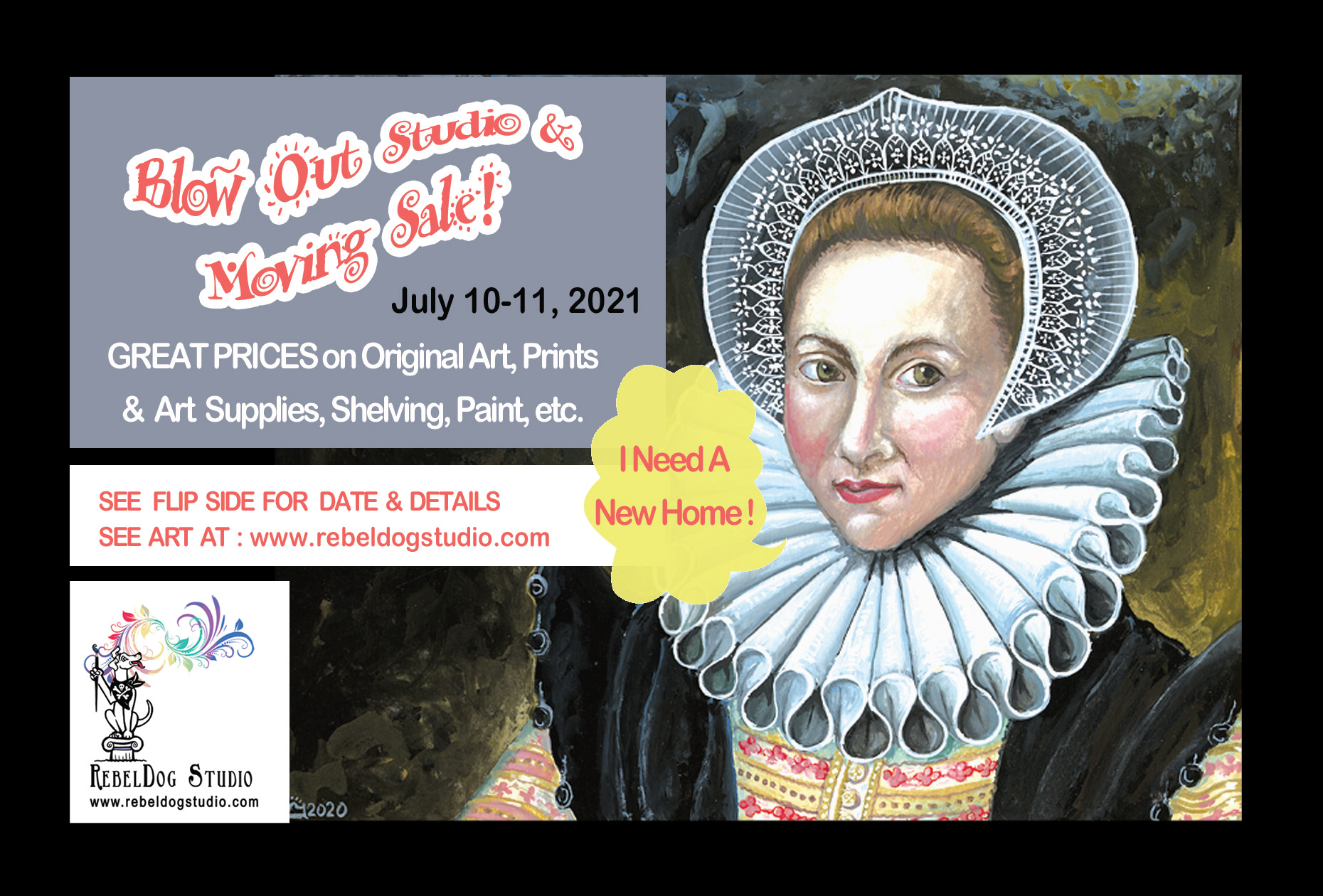 FIRST 6 VISITORS RECEIVE A FREE POSTER OF MY PAINTING "GAUNTLETS"!  MORE FREEBIES AND A DRAWING ANNOUNCED SOON!